There are some situations that you must be aware of when a person can withdraw from or cancel a deal and these restrict your ability to sue for breach of contract.
Two of the most common are here:
Distance Selling
If you don't have face to face contact with a consumer when they order the vehicle then it is considered a 'distance' contract. The consumer can cancel the contract from the moment they place the order and that right of cancellation exists for 7 working days following delivery (which starts from the working day following receipt). Saturdays, Sundays and Bank/Public Holidays are not working days even if your business is physically open on such days.
If properly cancelled, the cost of delivery has to be met by you, the trader and not the consumer. The cost of the consumer sending it back can be payable by them but only if it is stated in your terms and conditions. If the vehicle is returned damaged then you may be able to claim for the cost of repairing that but you cannot charge administration or re-stocking fees.
If your website does not comply with the Distance Selling Regulations then the cancellation period can extend to up to 3 months and 7 days. The Regulations do not apply if the seller is not in the course of trade or business OR if the buyer IS buying in the course of their trade or business.
Vehicles sold on finance
A credit agreement is a legal contract only once it is signed by the provider of the vehicle, the provider of the finance and by the customer. Any party can withdraw up to that point and if you begin to carry out valeting, repairs, servicing, MOT etc then you will not be allowed to claim anything back for such items.
There is an additional right that a consumer can cancel a credit agreement within 14 days BUT doing so only cancels the finance and not the obligation to otherwise pay for the vehicle.
The laws on distance selling and consumer credit can be complex and the above represents only very basic guidance.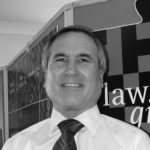 Dennis Chapman
In remembrance of Dennis Chapman 1951 -2015