A recent report from the OFT, showed used cars were the number one topic of complaint by members of the public.
The figures show:
– Over 70% of complaints were about faults
– Over 13% were about misleading claims/omissions
– Approximately 7% were about poor services
A Consumer Direct spokesman suggested a number of reasons for many complaints is due to the sellers refusing to deal with legitimate complaints or provide appropriate compensation.
Whilst we acknowledge that the above reasons are an aspect to be considered, it must be viewed in context when customers have unrealistic expectation when buying a car made up of components which are at different levels of wear and may be approaching the point of failure.  Used cars mean worn cars. 
In the guidance provided by the OFT concerning the Consumer Protection for Unfair Trading Regulations it states for retailers:
"You should make your best efforts to find a satisfactory solution to complaints.  You need to ensure that the steps you take to satisfy the consumer are in accordance with reasonable expectations."
We need clearer guidance from authorities with what those reasonable expectations from the consumer should be, rather than the legal jargon continuously issued.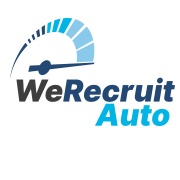 WeRecruit Auto Ltd
Permanent Automotive Recruitment from an experienced and trustworthy recruitment partner.
We cover roles within all departments and sectors of the Automotive industry, and are here to listen to your specific needs and find the most suitable candidates to fit your business.