Now that the summer has finally arrived (for the moment) here is a quick reminder as to employee uniforms.  
Whilst employers can be flexible in allowing clothing for warmer temperatures, clothing should still be appropriate for the working environment. 
The best measure here is to have a uniform policy, which is clear in both warm and colder temperatures as to what is and is not acceptable to wear in the workplace.  We can draft tailor made policies for your business, please feel free to contact us for more information.
You are entitled to address inappropriate uniform with employees and should it be necessary, send them home to change their clothes.  Remember that they are representing your business and therefore should be dressed to reflect this.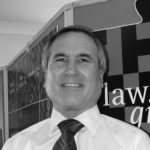 Dennis Chapman
In remembrance of Dennis Chapman 1951 -2015