In Brandeaux Advisers (UK) Ltd and ors v Chadwick, it was ruled that an employee who transfers large amounts of an employer's confidential information could be dismissed for gross misconduct, regardless of if they divulge the information to another or misuse it. 
Regardless of the intent of the file transfers, if the information is deemed confidential to the employer business proceedings, the employee could be found to be in breach of contract.
Despite the fact that the employee in this case had only transferred the information as a direct result of the conduct of her employer, it was held that that action had no direct impact on the act the employee committed, they intended to hold the information in case of a future dispute with the employer.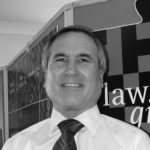 Dennis Chapman
In remembrance of Dennis Chapman 1951 -2015