An appeal case (R(on application of J P Bonhoeffer v General Medical Council 2011)) emphasised the need for first hand evidence wherever possible in disciplinary proceedings and avoiding hearsay evidence.
In the particular case the question of a consultant paediatric cardiologist's guilt of serious sexual misconduct was raised in disciplinary proceedings. The hearing did not acquire the direct evidence of a witness and it was held that the decision to use hearsay evidence was irrational and breached Mr Bonhoeffer's rights to a fair hearing.
Lawgistics advice would be to always seek the best evidence since claims will be considered on the basis of a fair disciplinary hearing.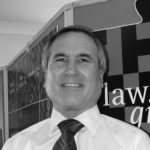 Dennis Chapman
In remembrance of Dennis Chapman 1951 -2015