An employee recently brought a case of disability discrimination against their employer. 
Under Section 6(1) if the Equality Act, in order to bring a claim of disability discrimination the employee must show that they have a physical or mental impairment that has a substantial and long term effect on that person's ability to carry out normal day to day activities.
The employee claimed that as they suffered from back pain which prevented them from standing for long periods of time. They claimed this to be a day to day activity and as such they were disabled for the purpose of the act.  As the main part of the employee's job was to stand for 9 hours a day, he went on long term sick leave for several months.  As no suitable alternative post could be found, and as the employee also had issues with bending and lifting, the employer dismissed him on the grounds of capability.  The employee brought a claim of disability discrimination.
The Tribunal held that the the employee was not a disabled person on the basis that he could still undertake light physical activities such as walking, sitting, and standing, albeit for short periods of time. He could still walk, carry light objects, wash up and put his shoes on, and as such his condition did not have any long term effect on his ability to undertake day to day activates.
The matter was referred to the EAT on the issue if what is meant by a 'substantial and long term effect'.
The EAT looked at the ability element of Section 6, rather than the actuality of undertaking the task. Further they focused on what the employee cannot do as a result of the back pain, rather than what he can. Section 212 (1) of the Equality Act 2010 defines substantial as 'more than minor or trivial'. The EAT ruled that the tribunal had followed the incorrect approach here and due to the fact that standing was a large part of the employees role, as it is for many others, it would be classed as a day to day activity. As the employee could not do this, his back problem caused a substantial effect on his ability to undertake this day to day task, thus being disabled for purposes of the Act.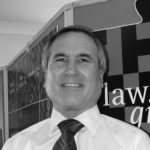 Dennis Chapman
In remembrance of Dennis Chapman 1951 -2015