It has been a discussion point for some time as to the influence of social networking sites such as Facebook, and Twitter.
Can these really be detrimental to your business if your employees have a bad day and decide to tell the world about it?
Seemingly, there is no right or wrong answer but from the judgement in the recent case of Whitham V Ventura (club) whose judgement came out last week, employers must look before they leap into any disciplinary action regarding employee's posts of these sites.
In this case, Whitham the employee, posted on her face book page after a hard day at work that "I think I work in a nursery and I do not mean working with plants." And later responded to a friend's post with "Don't worry I won't let the bastards grind me down lol." 
This was reported to her line manager by 2 of her supposed 'facebook friends', which initiated a disciplinary process. Whitham was subsequently suspended pending the outcome of an investigation, which led to her employer dismissing her for gross misconduct. Their reasons were that as she had put on her profile that she worked for Skoda, who were in a close business relationship with a Volkswagen, one of the employees key clients that she dealt with on a regular basis, it was feared her comments would be seen as negative towards the business. They therefore claimed that her actions had had a detrimental effect on the business and poses threat to a key business relationship as a result.
Whitham subsequently issued a claim of unfair dismissal against Ventura, on the basis that he actions had not constituted gross misconduct and further was a unreasonable response to her actions, as the comments were rather mild in nature and no proof of a decline in business relations had been shown.
Ventura relied on their disciplinary procedures and claimed that Whitham was fairly dismissed due to her breach of the implied term of mutual trust and confidence. Ventura deemed the breach to be bad enough that demotion was not an option open to them nor was a written warning.
The Tribunal considered Whitham's mitigating factors, such as her exemplary disciplinary record and remorseful letter submitted to Ventura, prior to the decision to dismiss her was made. This twinned with their distaste as to Venturas, 'pick and choose' approach to the implication of their disciplinary policy, they favoured Whitham and ordered Ventera to make payment to her £12,740 in compensation.
The award would have been higher but the Tribunal issued a 20% reduction in the award due to Whitham's contribution toward the dismissal i.e. negative comments about her employer on facebook.This case is of interest, not only because it demonstrates that employer can act on the comments left by employees on facebook etc, as long as they act reasonably towards them. Factors to be considered are;
1) Those employees using facebook outside of work time is allowed and cannot be regulated against, unless the comments are detrimental to the business.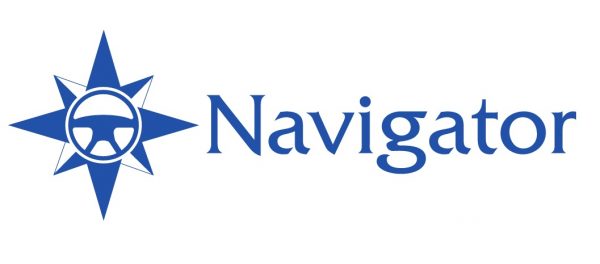 DMS Navigator
Dealer Management System software for Car Sales, Aftersales and eCommerce
Our dealers use us to help them be more Efficient and Profitable!
You can use our Dealer and Lead Management software to integrate all dealership departments, both online and physical ; providing all in-house functions; Invoicing, Stock Management, Accounting and Marketing as well as interfacing for advertising, ecommerce and more.
2) Employees using a social networking site in working hours are a separate matter and should be dealt with accordingly.
3) This detriment will need to be measureable, it cannot just be stated that it 'could' have an effect should an employee be dismissed as a result of their comments.
4) If the comments relate to other members of staff, they can be considered as having a detrimental effect to the working environment, and is thus potentially actionable.
5) All action taken in response to social networking sites must be reasonable and in response to the act they have committed. Always think a punishment through before acting, it will save both time and potential tribunal claims. If you are ever in doubt as to the severity of an action, remember that suspension of an employee to investigate the situation is always an option. This allows time to assess the situation and make a fully informed decision.
The Tribunal also added in their judgement that employers should look to have a social networking sites policy in their staff handbooks, so the rules and subsequent punishments for any breaches are clear to all staff. A standard PC usage and email policy is not sufficient here a separate policy for these sites should be included.