After 6 April 2010 you will see employees providing a statement of Fitness to Work (Fit Notes) instead of the previous 'sick notes'.
The new 'Fit Note' will indicate that the employee is either:- 
– unfit for work, or
– fit for some work
In the second case it will be necessary to draw up a back to work plan. The GP can assist by suggesting reduced hours or phasing the return.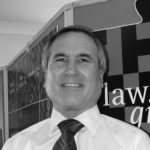 Dennis Chapman
In remembrance of Dennis Chapman 1951 -2015