The rights and remedies for consumers under Sale of Goods law is in need of an update since it is confusing both for the customer and the dealer. 
Originally, the customer, if they established there was a fault had the choice of either:- 
a) getting a full refund (rejecting the goods) providing they opted for this within, usually, a few weeks of finding the vehicle was faulty when sold. 
b) getting compensation which had to be kept to a minimum (mitigated) and, of course, frequently involved the dealer repairing the fault. 
Many dealers do not appreciate that if a vehicle shows a fault within a few weeks the customer can claim for a full refund. There is a myth that the dealer should always be allowed to try a repair.  Not so.  Often the customer can be encouraged to allow a repair but this is a bonus. The right of rejection has a big bearing on the consequences of the case.  A lot of vehicles sold cost more than £5000 means that, if a solicitor gets involved, it can claim its costs which for a simple case can amount to another £5000 easily. So beware of fighting such a case if the outcome is doubtful. 
Another myth is that the dealer should have three chances to repair before the customer can have their money back.  Again, not so! 
The Sale of Goods legislation was then extended to allow extra remedies if a vehicle is not of satisfactory quality when sold. 
The extra choices are:- 
c) a repair or replacement 
If these are chosen then they must be completed without significant inconvenience to the customer. However, the dealer can decline either repair or replacement if one is disproportionately costly in comparison with the alternative.  So, the requirement for a £1500 replacement engine on a £2000 car would be disproportionately costly compared with getting the customer into another vehicle at £2000 or thereabouts. 
If neither repair or replacement is realistically possible then the customer can request instead:- 
d) a partial or full refund 
If the customer has had some significant use before the problem materialised then only a partial refund is available
The six month rule for establishing liability only applies to these additional remedies and not the basic previous remedies of rejection/compensation.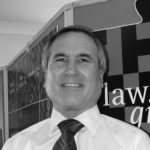 Dennis Chapman
In remembrance of Dennis Chapman 1951 -2015