Some clients may come across finance companies like Reset Finance which offer a large amount of sub prime finance to customers. 
Among the products on offer are Payday loans (eg borrow £100 and repay £125 on the next payday) with a 1737% APR, Wonga Case on Demand (eg borrow £100 for 10 days and repay £110) with a 2334% APR.

The Office of Fair Trading have required Reset Finance to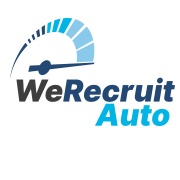 WeRecruit Auto Ltd
Permanent Automotive Recruitment from an experienced and trustworthy recruitment partner.
We cover roles within all departments and sectors of the Automotive industry, and are here to listen to your specific needs and find the most suitable candidates to fit your business.
include the typical APR
ensure the APR is given greater prominence than other prescribed information
clearly state whether security for a loan may comprise a mortgage or charge on the debtors home.