Further to our update of 06 June 2014, the change in rights for expectant fathers will come into force from 01 October 2014.
The rights will not be to the same level as expectant mothers but they will be able to request time off to attend 2 appointments and can only take a maximum of 6.5 hours for each appointment.
The leave can also be unpaid, and as such if an employee wants to use their annual leave instead so that they do not lose out on any money, it is up to them.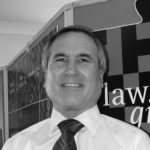 Dennis Chapman
In remembrance of Dennis Chapman 1951 -2015