It is not unusual these days when telephoning businesses to be greeted by a 'legal' message about quality control or training purposes.
Businesses can monitor phone calls/emails but only for limited reasons.
The main ones are:
recording evidence as a business transaction
ensuring compliance with legislation
checking quality standards eg for staff training
prevention and detection of crime
An interception of employee's communication must be proportionate and comply with Data Protection principles. General targeted snooping on private communications is not allowed.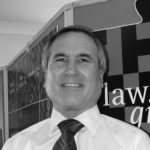 Dennis Chapman
In remembrance of Dennis Chapman 1951 -2015