In a recent case (Beijing Ton Reng Tang (UK) Ltd v Wang 2009) the facts were that Ms Wang was told by a Director of her employer that she was entitled to 30 days annual leave but would be paid in lieu of any untaken holiday at the end of her employment.
In fact she only took very little of holiday and when she was dismissed she had accrued 131.5 days of untaken leave.
The tribunal awarded her payment for this amount.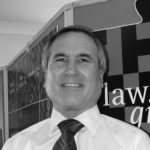 Dennis Chapman
In remembrance of Dennis Chapman 1951 -2015