It was announced last week at the Conservative Party Conference that further reforms to employment law would be implemented in the coming months.
Firstly from April 2013, women on maternity leave will have to give their employers 16 weeks' notice of their intention to return to work from the original 8 weeks.
Further a new idea of 'Owner employee contracts' were introduced. This would be a new type of employment contract, only open to new employees whereby they become shareholders in the company for a lump sum payment. In exchange for the opportunity, the employee must waver their unfair dismissal, redundancy, flexible working and training rights.  The shares would be capital gains exempt and therefore any profit made on the shares would not be taxable.  More detail will be released by the end of the year as to how these contracts will operate.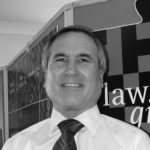 Dennis Chapman
In remembrance of Dennis Chapman 1951 -2015