It was released on 21 February 2013 that the OFT has prosecuted Mercedes Benz and three of its commercial dealerships, Ciceley, Road Range and Enza for infringement of competition law.
Fines are reported to be in the region of £2.6 million.
The infringements in question involve the distribution of Commercial vehicles in the north of England, Scotland and Wales and related to market sharing, price coordination and exchanging of commercially sensitive material. In essence they denied customers the opportunity of having fair competition in the marketplace.
In brief; dealers must operate independently of one another and not in coercion, as this may be deemed as dominating the market place leaving customers without a choice in where to buy their products. Such action, risks being condemned as a serious breach of the competition law
The full details of the offences committed are yet to be disclosed.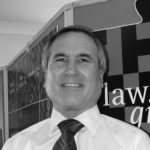 Dennis Chapman
In remembrance of Dennis Chapman 1951 -2015