One of our clients has been the victim of a scam where they sold a second hand car only for the customer to point out shortly afterwards that there were a number of issues with it that he was not happy about. 
Nothing serious but the customer was adamant he only wanted a refund and so purely as a gesture of goodwill our client agreed to buy back the car that he had sold to the customer only a few days beforehand.
However, our client was shocked to learn that in that short time period the rogue customer had taken out a log book loan on the car and (not surprisingly) defaulted on it.  Therefore that rogue now has been paid twice. 
I suspect that the police will attempt to pass it off as "a civil matter" but the point is that whilst this is probably an isolated incident it may still be worth checking with HPI, if you are in a similar position to reduce the likelihood of you also being "stung".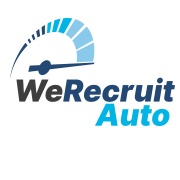 WeRecruit Auto Ltd
Permanent Automotive Recruitment from an experienced and trustworthy recruitment partner.
We cover roles within all departments and sectors of the Automotive industry, and are here to listen to your specific needs and find the most suitable candidates to fit your business.