There is a duty of anyone making a claim to mitigate their loss.  This means they should keep their claim to a minimum.   
So, if a repair could be adequately carried out with a second hand or reconditioned part which is as readily available as a new part then it should be chosen.   If the claim involves hiring a car or arranging transportation then, again, the least cost route is necessary.   If the customer has bought a Mini and they are hiring a large Mercedes then this can be challenged.   
However, there may be an argument, if they require a larger car to transport a large family then they are entitled to have a car which can transport a larger family.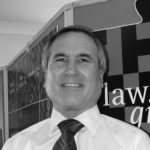 Dennis Chapman
In remembrance of Dennis Chapman 1951 -2015