The Pre-Budget Report (PBR) announced changes to outlaw avoidance of IPT on certain fees charged to individuals separately to insurance as a premium of IPT purposes.
The change follows the loss of a case by HMRC regarding the charging of IPT on insurance administration contracts.
The case involved Homeserve, an emergency call out service offering ancillary insurance to their home services. Homeserve were responsible for administering the insurance contracts, renewals and handling the claims. A separate contract was signed with the customer.
In the PBR it was announced that income from such separate contacts would now be included within the premium and IPT should be charged.
The new legislation is effective from Budget Day but the principal will be applied from December 2009.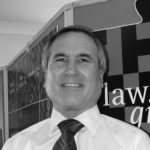 Dennis Chapman
In remembrance of Dennis Chapman 1951 -2015