The Migration Advisory Committee made a number of recommendations to make it more difficult for skilled foreign workers to get UK jobs under the points based system.
The Government has accepted these recommendations in full.
All jobs, from 2010, will be required to be advertised in a job centre for 4 weeks before employees look for staff from outside Europe.  For oversees workers they will be required to have worked for a company for at least a year if they want to move to the UK base of that company.  To qualify as a skilled worker the minimum salary has increased from £17000 to £20000.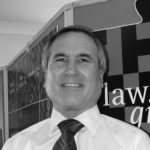 Dennis Chapman
In remembrance of Dennis Chapman 1951 -2015