A previous appeal case had set levels for compensation to cover injury to feelings when dealing with employment discrimination cases. (Vento v Chief Constable of West Yorkshire Police 2005).
A. In the top band £15000 to £25000 would be awarded for the most serious cases eg lengthy campaign of harassment.
B.   In the middle band £5000 to £15000 would be awarded for serious cases.
C.   In the lower band £500 to £5000 would be awarded for the less serious cases eg isolated/one off cases.  In a recent case, however, (Da-Bell v NSPCC) the levels have increased to maximum levels in Band A to £30000, Band B to £18000 and Band C to £6000 to reflect inflation.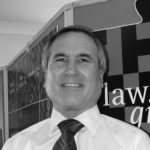 Dennis Chapman
In remembrance of Dennis Chapman 1951 -2015