As we have previously reported there has been a discrepancy between our national law and decisions made in Europe regarding the issues of sick leave and holiday leave coinciding. 
In one recent case (Shah v First West Yorkshire Ltd) an employee was off sick for three months with a broken ankle. However, he had booked his four week paid holiday entitlement during that sick leave. He asked to carry over his annual leave into the next leave year as there was not enough time left in the leave year for him to take it. Under the Working Time Regulations the employer could refuse but a tribunal directed that he could carry it over.
In a second case (Rawlings v the Direct Garage Door Company Ltd) an employee was on long term sick leave for over two years. The employee eventually resigned but his final pay the Tribunal directed he should be paid all his unpaid holiday leave for all of the years.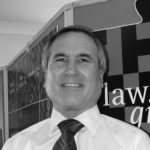 Dennis Chapman
In remembrance of Dennis Chapman 1951 -2015