It is important to realise that even when an employee commits an act of gross misconduct eg fighting, theft, fraud, serious infringement of health and safety rules etc, it is important to still follow a procedure including a dismissal hearing.
This even applies where criminal proceedings are commenced.
The stages to follow are:
 – Investigate and take witness statements
– Invite the employee to a dismissal hearing with the offer of a colleague to accompany
– Advise the employee of the issue and what the case and evidence is.
– Have the hearing
– Notify the employee of the decision after the hearing and allow an appeal hearing.
Where an employee is charged with a criminal offence it is not necessary to await the outcome of the police investigation to dismiss.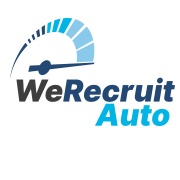 WeRecruit Auto Ltd
Permanent Automotive Recruitment from an experienced and trustworthy recruitment partner.
We cover roles within all departments and sectors of the Automotive industry, and are here to listen to your specific needs and find the most suitable candidates to fit your business.