Increasingly the Financial Ombudsman Service, (FOS) are getting involved in more complaints concerning financial products. 
A new report from FOS indicates that:
– the estimated first line consumer enquiries will increase in the next financial year to 1.4 million compared with 1.2 million this year
– the number of new actual cases will rise to 285,000 compared with 259,000 this year
Changes to the FOS charging structure are as follows:
– £500 case fee maintained for the fourth and subsequent complaint per year
– add a £350 surcharge for each PPI mis-selling case but chargeable only for more than 25 cases per year.
There is good news that the proposal for business in 2013 will be to allow up to 25 free cases. It will be the larger ten financial service businesses who will be charged more.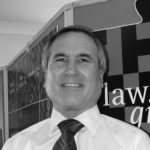 Dennis Chapman
In remembrance of Dennis Chapman 1951 -2015