With Social Media sites such as Facebook and Twitter now being an entrenched part of everyday life, we are often asked how employer can act if an employee posts negative comments about them on Facebook.
Firstly, it is key that you have a computer and social media policy in place. This will restrict usage of such sites in working hours and further allow you to action discipline regarding comments made on such sites.
Whilst you cannot restrict what your employees do in their free time, if it has a negative connotation on your business reputation, you can act.

If you don't already have a policy in place, we strongly advise getting one as soon as possible.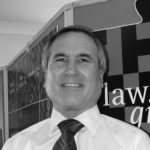 Dennis Chapman
In remembrance of Dennis Chapman 1951 -2015