In all avenues of business the protection of confidential information can be a problem particularly when an employee becomes dissatisfied with his work.
In a recent case (JN Dairies Ltd v Johal Dairies Ltd 2009) an ex employee stole customer invoices and passed them to a competitor for various financial benefits.
The previous law on this gave the principal that when employment has ended only 'trade secrets', or information equally confidential should be protected and other information such as pricing is generally only protected while the employee is still employed. 
In this new case the High Court took the view that the theft of these invoices was different from the situation where the employee would simply 'remember' information, when leaving.  The fact that the information was acquired by illegitimate means there is a less stringent test of the degree of confidentiality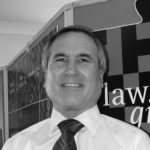 Dennis Chapman
In remembrance of Dennis Chapman 1951 -2015