In a recent case (Wedgewood v Minstergate Hull Ltd) an employee was allowed to leave work before his end of employment notice date. 
When he started a claim at the Employment Tribunal it had gone more than three months past his last day 'at work'. 
However the Employment Tribunal allowed the claim to go ahead as it was still within the three months before his notice period ran out.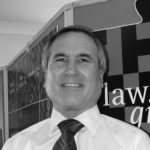 Dennis Chapman
In remembrance of Dennis Chapman 1951 -2015