In the recent case of Willoughby v C F Capital plc the employer was experiencing financial difficulties and told the employee that to move over to 'self employed' and receive a retainer plus commission would be beneficial. 
After requesting more details the employee was sent a letter with an agency agreement to move to self employed status, claiming also that it had been mutually agreed and the existing employment contract would be terminated.
On challenging the employer they noted it was a mistake but it was decided she had been dismissed unfairly.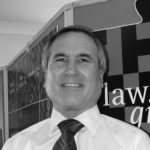 Dennis Chapman
In remembrance of Dennis Chapman 1951 -2015