The issue of making reasonable adjustments can often be a difficult area when employees are faced with this employment issue.
Employees do not need to make reasonable adjustments in certain circumstances.
In a recent case (DWP v Alam) this point was clarified.  Essentially two questions need to be asked.
1. Was it known that the employee was disabled and that the disability was liable to put him/her at a disadvantage?
 2. If not, should the employer have known the situation under 1 above?
If both questions are replied in the negative then there is not duty to make reasonable adjustments.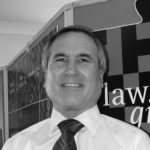 Dennis Chapman
In remembrance of Dennis Chapman 1951 -2015