In this article we are looking at the Office of Fair Trading's guidelines for compliance with the CPRs. 
As you will see there is much more emphasis in the message of these regulations that motor retailers must carry out checks not only on the history of the vehicle using all sources available, but also on the specification and condition of the vehicle being sold.  It is not acceptable to merely buy in a vehicle, put it out for sale with a mileage disclaimer on and then sell it.  Retailers have now got to factor in to the cost of the vehicle the various checks required of them by these regulations. 
In this section we look at the next area of diligence necessary.
Vehicles under Preparation
– Pre sale mechanical checks
The guidance suggests that only roadworthy and safe vehicles may be sold to consumers. No longer is it permissible to sell such a vehicle in an unroadworthy condition albeit the customer may be fully aware of the fact and will trailer (tow it away).
– Pre sale history and mileage checks
Essentially the guidance is saying the retailer must complete all of the checks on mileage and history PRIOR to sale.  Clearly this would be impossible if a vehicle has previous keepers who need to be contacted by post from DVLA history details and the customer is quickly seeking to buy the car.  However, it would suggest that electronic/telephone checks such as NOT history, HPI/Experian etc, and service history etc should be made before the sale of the vehicle.  Given the economic climate and given the electronic access to stock over the internet, the buying public are generally eager to snap up vehicles and retailers are keen to quickly sell them.  To avoid problems allow time to establish the 'provenance' of the used car before it is sold.
As a new twist under the guidance it is suggested that information retrieved after the sale which the customer is not happy with should allow the customer to withdraw from the sale.  It comes down to whether you feel the customer might have declined to buy if they had known of the particular 'bad news'.  Again it is putting a degree of self enforcement on the motor trade to stop complaints revealing the high levels they have reached in the past.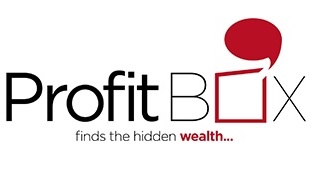 Profit Box
Develop your people like your business depends on it
What most people don't know is that talent development doesn't have to be complicated, high risk or expensive. Once they integrate key development stages, the results can be remarkable. Empower your team. Lead your industry. We're your strategic learning partner, driving performance by moving skills forward.