In a recent appeal case (Dickens v O2plc) some interesting points were made which should act as guidance for employees when dealing with potential 'stress' cases. A previous case (Hatton v Sutherland) appeared to present some difficulties for employee claimants but this case suggests the difficulties may not be significant in proving the case. 
In all cases of negligence there are particular elements:
a)  Reasonable foreseeability
The fact that the employee previously complained about the stress and had been coming in late and had told the line manager she didn't know how long she could keep going before getting ill, was enough to say it was reasonably foreseeable.
b)  Breach of duty of care
The company should have sent the employee home even though not signed off by her GP.  An offer of counselling was insufficient.
c)  Causation 
O2 were held to have caused the stress.
d)  Stress is still not treated seriously by many employers but it is important to be aware of the early signs to avoid claims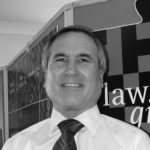 Dennis Chapman
In remembrance of Dennis Chapman 1951 -2015