We have mentioned previously that flexible working rights for parents will be changing this year. Last week the government finally passed the new legislation through Parliament under the  Flexible Working Regulations 2014.
The Regulations will come into effect on 30 June 2014 and will bring in the following:
Removal that this right is only available to parents/carers of children under 17, or 19 if the child is disabled. Therefore any employee can make a request for flexible working even if they don't have children
The only applicable criteria will be that employees must have obtained 26 weeks continuous employment before making a request
Rules as to how requests are made will remain unchanged
Minimum compensation for breach of procedure will now be 8 weeks pay 
Acas has published further guidance on this matter which Employers may find useful.
The key here is that whilst the right has been extended to all employees, the criteria for rejecting claims have not changed. It is important to consider all applications thoroughly before making a decision.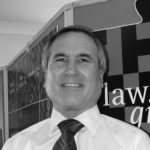 Dennis Chapman
In remembrance of Dennis Chapman 1951 -2015