As is the case each year, there are some legislative changes that Employers must be aware of for 2013.
1. Tribunal Fees will be enforceable from the Summer
Claims will be broken down into levels and dependent on the level of claim, different fees will apply;
Level 1: Mainly covering small monitory claims such as deduction from wages, holiday pay, notice pay, no section 1 statement etc. This will attract an issue fee of £160 and a hearing fee of £230.
Level 2: Covers most other larger scale claims, such as discrimination, and dismissal claims. This will attract a £250 issue fee and a £950 hearing fee.Like the civil court system fees will also be introduced to implement or request certain actions, for example:
Review Default Judgment
Application to dismiss following settlement
Mediation by the judiciary
Counter-claim
Application for review
Again this will attract different fees dependent on the level of the claim issued.
2.    Increase to Statutory Payments
The following Statutory payments will increase from 06 April 2013:
| | | |
| --- | --- | --- |
| Payment | Current Rate | Rate fromApril 2013 |
| Sick Pay | £85.85 | £86.70 |
| Maternity, Paternity and Adoption Pay | £135.45 | £136.78 |
| Maternity Allowance | £135.45 | £136.78 |
3. Increase in unpaid parental leave
Unpaid Parental Leave, for parents of children under the age of 5 (under 18 if a disabled child) will increase from 13 to 18 weeks. This will come into force on 08 March 2013.
4. Tribunal Award Increases
Compensation Limit
Current Figure
New Figure from
1 February 2013
Maximum limit on a week's pay for Redundancy payments, and Unfair Dismissal Payments.
£430
£450
Maximum compensatory award for unfair dismissal
£72,300
£74,200
Maximum basic award for certain unfair dismissals (dismissals for reasons of trade union membership or activities, health and safety duties, pension scheme trustee duties or acting as an employee representative)
£23.50 per day
£24.20 per day
5. Redundancy Consultation Periods
Large scale redundancies which concern more than 100 employees will only require half the number of day's consultation. Employers will now only need to give 45 Days consultation on any Redundancies after 06 April 2013.
Other changes are proposed for this year but as yet are not confirmed. We will keep you informed when further plans are confirmed.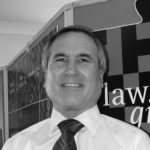 Dennis Chapman
In remembrance of Dennis Chapman 1951 -2015