A recent Employment Appeal Tribunal examined if a Tribunal can assess if a Redundancy dismissal is unfair, if they do not plead that the Employer failed to follow correct procedure?
In this case – due to financial problems, the Employer had no option but to restructure the business. The target of the restructure was in the managerial side of the business, as the Employer sought to reduce their 4 Managers down to 2.
Procedurally the Employee was given a consultation letter, seeking to obtain alternative proposals, followed by consultation meetings. The Employee was offered an alternative position however they did not apply for it, and thus the only option left was to make them redundant. The Original Tribunal held that the redundancy was procedurally and substantively fair. The Employee appealed without success.
The message to take from this is the guidance the Tribunal gave to Employers as to what they will consider when assessing a case of this nature, namely:
Was there a genuine redundancy situation and were the employees affected warned their jobs were at risk?
Did the employer establish that its requirements for employees to carry out work of a particular kind had diminished to a large enough extent that it was now redundant, or had ceased entirely?
Did meaningful consultation take place before final decisions were made, and were alternative jobs considered?
Was the employee dismissed because of redundancy and no other reason, and was the dismissal reasonable in all the circumstances?
Employers should be asking themselves if they can prove all of these points before seeking to make an employee redundant.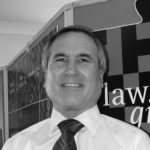 Dennis Chapman
In remembrance of Dennis Chapman 1951 -2015