Independent service and repair outlets are aware that since 2003 the Block Exemption legislation has permitted independent garages to service vehicles and maintain the validity of manufacturers warranties.  The Office of Fair Trading, as enforcers of the competition legislation, issued a press release in May 2004 explaining that they had ensured the major manufacturers were adhering to these rules not only in their warranty wording but also in supplying information to the independents to allow them to carry out the work. 
However, the expiry terms for legislation is in May 2010.  Consequently if nothing is changed the permission currently enjoyed by independents could be lost and manufacturers could once again impose restrictions.  There is an argument that the new Euro V and Euro VI standards on emissions and Type Approved Legislation will make the change in legislation unnecessary. 
However, other organisations, including the AA argue it will not be sufficient in giving access to information for case already in service.
A campaign is underway, called the Right to Repair Campaign (R2RC) which is seeking to maintain the current position. 
There is a website www.r2rc.co.uk which explains how to join the campaign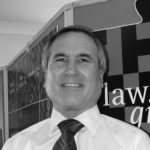 Dennis Chapman
In remembrance of Dennis Chapman 1951 -2015