The OFT have issued some evidence for businesses to avoid being victims of scams.
Scams that have come to light are victims taking up free listings in business directories where they are unwittingly signing up for repeated entries, businesses unwittingly signing up to place advertisements in bogus Charitable Publications and businesses being tricked into ordering unwanted and overpriced office and consumable supplies.
As top tips the OFT advises;
designate and make it know throughout the business that only certain employees can approve the purchase of goods/services
don't agree to anything in a rush. Phone contracts are enforceable
think before buying – do research
find out about the supplier – phone number, contract name and address.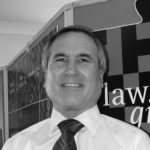 Dennis Chapman
In remembrance of Dennis Chapman 1951 -2015