HSE provide useful information on dealing with alcohol issues at work.
The legal position is that an employer has the general duty to ensure the health, safety and welfare of its employees. By knowingly allowing an employer to carry on working when influenced by alcohol then the employer could be prosecuted.
Health and Safety Executive identify a 4-step process for dealing with alcohol problems.
Step 1 – Establish if there is a problem which may be
Drinking at work
Drinking during breaks
Regular heavy drinking outside work
Getting drunk outside working hours
Step 2 – Decide what to do          
What level of alcohol is acceptable and when?     
Are the same rules applicable to some or all?
How can an alcohol drinking employee be dealt with who is finding it difficult to control?
Would it be different if someone flouts the rules on drinking and perhaps turns up drunk?
Step 3 – Take action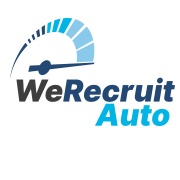 WeRecruit Auto Ltd
Permanent Automotive Recruitment from an experienced and trustworthy recruitment partner.
We cover roles within all departments and sectors of the Automotive industry, and are here to listen to your specific needs and find the most suitable candidates to fit your business.
As with any policy it is good to involve everyone to get support.
Step 4 – Prudence of policy
The elements of confidentiality and help are important parts of such a policy
Screening for alcohol is a sensitive area. It would be possible to include it for new employees but it may not be acceptable for existing employees where the contract needs to be changed.