A Cambridgeshire businessman was awarded an astronomical £3.4 million award at an Employment Tribunal recently.
The man in question was dismissed by his employer on the grounds of gross misconduct. The employee was seeking to expose fraudulent and unlawful activity within the company. The Company however dismissed him before he could expose the scandal.
The Chairman ruled that the company had incorrectly dismissed the employee and made an award of £3.4 million.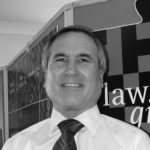 Dennis Chapman
In remembrance of Dennis Chapman 1951 -2015