Lawgistics are on the move. We shall be waving goodbye to our present home on the ex US airbase at RAF Alconbury and saying hello to the slightly more historical and grandiose surroundings of Vinpenta House, a three storey Georgian town house in the centre of local market town Whittlesey.
We believe our new base of operations will offer us not only the room we need now but also space to grow into. It also offers a degree of gravitas that our present cold war billet does not, more befitting the leading law firm to the motor trade. The fact that the new headquarters for Lawgistics UK is within a stones throw of both of our company Directors homes has nothing to do with the reasons for moving.
As Lawgistics continues to grow, demand for our services has never been greater and as a result we have expanded our legal, admin and sales teams, this enables us to continue dealing with issues promptly and efficiently. The growth of our legal team has made it the largest in the motor industry and the diversity of experience and knowledge we now possess, is reflected in the wide range of matters we routinely deal with.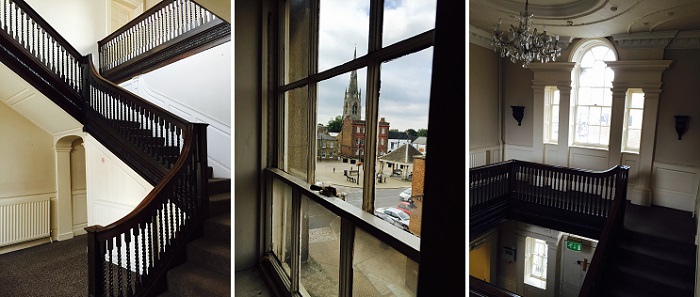 Whilst we would like to say the relocation will be seamless, we are sure there may be unforeseen issues that will impact on the move. With this in mind Lawgistics would like to inform you that from midday on Friday 20th November until midday Monday 23rd November we will be operating a slightly reduced service. Telephone advice will still be available however it will be almost impossible to access case files during the move itself.
Should you need to speak to the legal team please contact them as usual on 01480 455500. Your patience and understanding on Friday and Monday would be gratefully appreciated, when we shall be transferring from one office to the other and putting all the necessary systems in place.
We would like to assure all our members that there will be no disruption in service for issues we are currently working on, nor will this have any impact on cases we are handling where a deadline is required.
Our new address…
Lawgistics Limited
Vinpenta House
High Causeway
Whittlesey
Cambridgeshire
PE7 1AE