The Judge is proud of his team, and along with everyone else here at the Lawgistics Tower of Power ultra proud of our legal advisor and now Fenland Enterprise Business Awards Apprentice of the Year, Roxanne Bradley.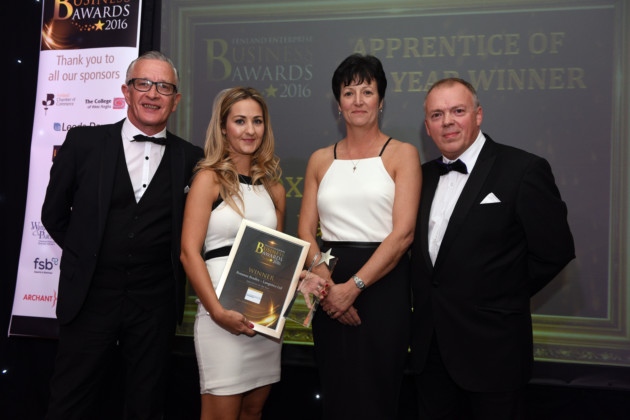 Having been with the firm since 2007 Roxanne has worked her way through the sales department and then her studies to the point where she is now a qualified legal advisor. She has shown grit and determination and a high level of professionalism in whatever she does.
When the Judge started with Lawgistics she had to show a high level of patience as she helped settle me in and showed me the ropes, for which I am personally grateful.
Having to work full time and face a commute every day, along with having to fit in her rather extensive studies has been no easy journey for Roxanne. However she has mastered all of these in her quest to become a qualified legal advisor.
We are so proud of what she has achieved, while she may be surprised by her success, we, her colleagues never doubted her ability to master this area of her skill set. She is an asset to our firm and our members.
Well done Roxanne.