In the 20 years since Lawgistics was founded we have continually offered innovative solutions to help our members and the motor trade, whether it is legal services, compliance stationery or our warranty solutions Lawgistics has grown to be a name trusted within the industry.
Last year was one of the biggest in our history with the release of our latest solution, HR Manager our business management software. Created to help businesses be compliant with current Employment Law, Health & Safety and GDPR legislation. With over 300 businesses using the system already, ranging from 5 to 250 employees, the value of HR Manager has already been recognised, winning two awards last year, Product Innovation at the Power Awards and Used Car Product at CarDealer Magazine's Used Car Awards.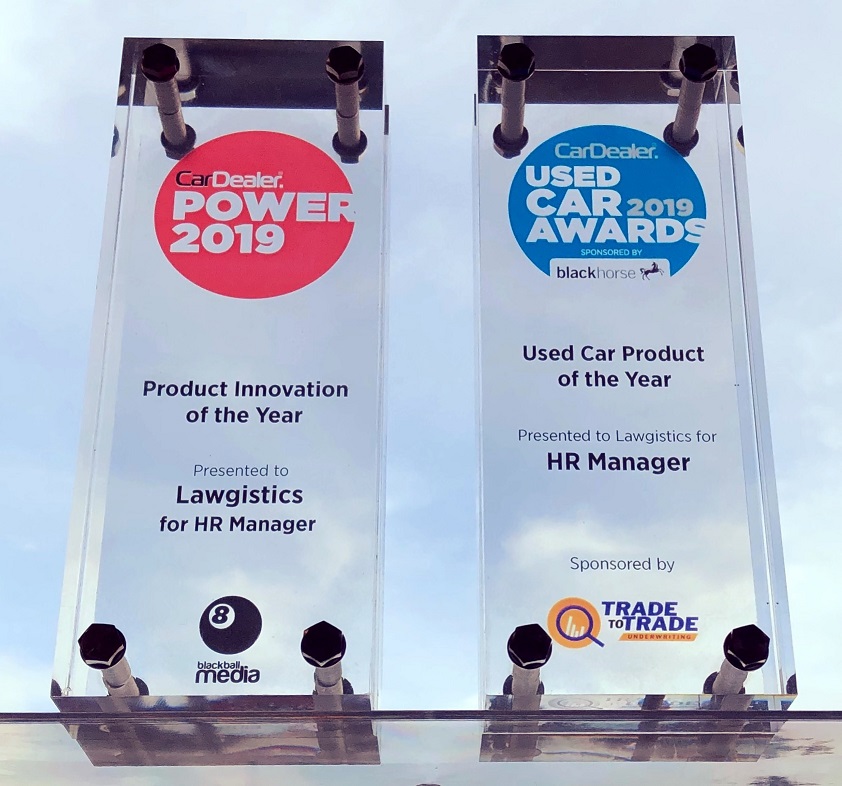 The proudest moment for Lawgistics last year was without a doubt our founder David, winning the Lifetime Achievement award at the CarDealer magazine Used Car Awards. After a lifetime working within the motortrade, the last twenty years of which was serving our members this is recognition of the advice and help he has given to countless businesses, over the last forty years.
David has always been an innovator and that ethos flows throughout Lawgistics. Providing a way for businesses to have specialist legal support and advice without having to pay huge fees. Stationery to help with legal compliance when dealing with cars. Our warranty solutions giving dealers control of their warranty system and increasing their profit. The latest of these innovations being HR Manager. A tool to enable your business do everything that an HR services provider can do and much more for a fraction of the price.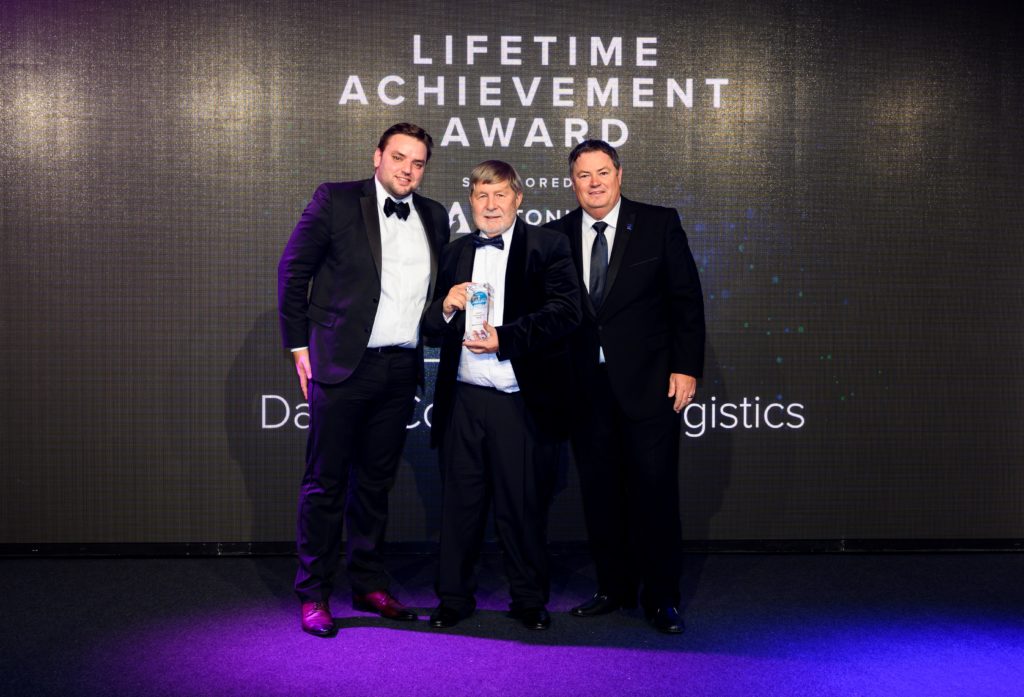 The future, Lawgistics are already well into our plans for this year. We are taking all the feedback from the users of HR Manager and improving the scope and usability of our award winning product. We have expanded our dedicated client care team to ensure that if there are any issues with our service, our members and clients can speak to someone that is there to investigate and resolve said issue impartially and independently of the legal team. We are in the process of updating our digital output, with new websites and user interfaces. Improvements to our warranty services to offer more control and even greater profitability for our users.
So to conclude, Lawgistics have the pedigree and history within the trade. Our experience of motor trade legal matters is unrivalled. We have a legal team of eleven comprised of qualified legal advisors, solicitors, barristers, ex fraud squad, ex trading standards officers. We continually present our members with new and innovative products to make their lives easier. We are committed to providing quality specialist legal advice and support to our members and the trade in general. Personally, I am proud to work for a company where the ethos is one of value, assistance and honesty.