What did you do during the continuous lockdowns? Some got fit, some got fat and some wrote a book and secured a publishing deal!
We at Lawgistics are immensely proud of our team member, Lauren Vinn, who works with us after her school day finishes. Still a teenager, Lauren saw an opportunity in lockdown to be positive and creative and so penned her first book.
Lauren started writing "he was the sun" in November 2020 after being sent home from school to "isolate for the billionth time." She was inspired to write the book as she had so much free time and wanted to make good use of it. Due to lockdown restrictions, walking to see the sunset became the daily excitement for Lauren and younger sister, Lacey. Lauren has always loved sunsets and they are prominent throughout the story.
While writing the book, Lauren shared her story with family and friends, and word spread about her first novel accomplishment. She completed the book on New Year's Eve 2020 and prior to actual publication "he was the sun" sold 120 copies in a week, 50 copies within the first hour! Following her first radio interview in March 2021, Lauren was approached by Leschenault Press to print "he was the sun" which was officially released on 4th June 2021. As part of Lauren's publishing deal, she will also be writing two further books to complete the Myst Saga trilogy. "he was the sun" is available on Amazon, Waterstones, the Book Reality website and most e-book platforms.
Lauren came to work at Lawgistics in 2018 on an after school basis where she dealt mainly with company's filing and outgoing post. She continued to work with us while undertaking her English literature, history and sociology A-levels. To date, Lauren confirms that: "Working at Lawgistics is my best and only after school job."
We are fortunate enough to have Lauren with us until September. She will then take her place at Anglia Ruskin University, Cambridge to study writing and English.
You can follow Lauren's story by liking Lauren's Facebook page and if you are looking for a good book you can buy Lauren's book by clicking the picture below.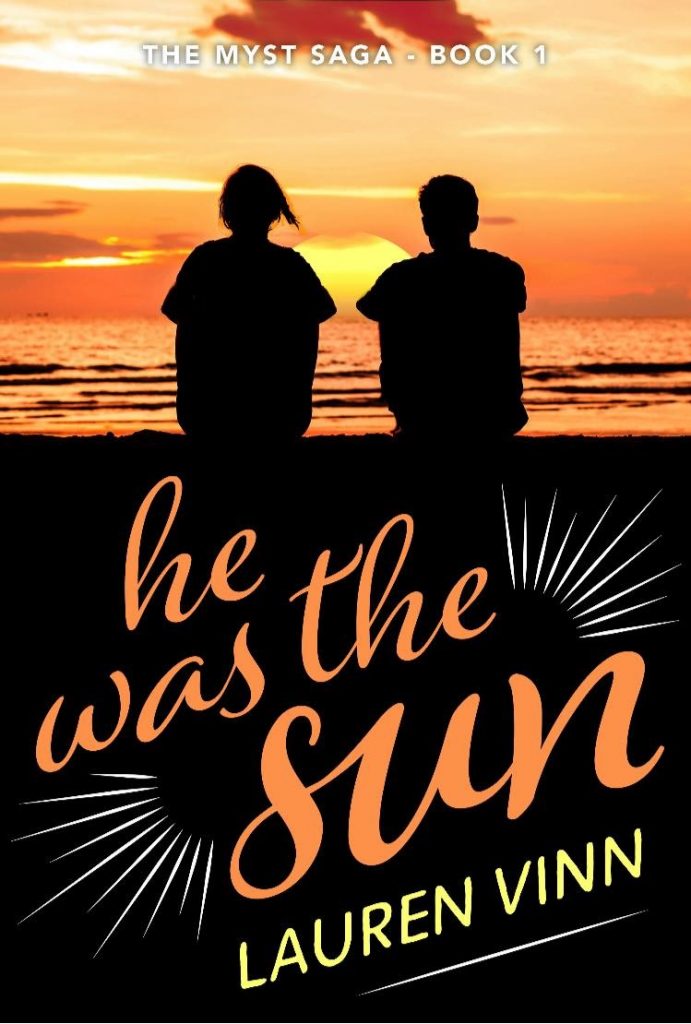 Synopsis – "he was the sun"
"he was the sun" is the first book in the Myst Saga trilogy created by Lauren Vinn. "he was the sun" is a magical coming of age story exploring love, friendship, death and being different.
There was a time where magic ruled over Earth until the ancestors felt magic should be contained for a better world to prevail. Brannon and Asher are descendants of two ancient, supernatural bloodlines, gatekeepers for the Myst and each wears a pendant which, when the universe deems the time is right, will be brought together.
Brannon and Asher – are they destined to be together? One repeatedly receives the punishment for their ancestor's wrong doings and is desperate for a "normal" life; the other relishes their extraordinary abilities and the responsibilities which lie ahead. Important, life altering decisions are to be made on their 18th birthday – what will they, and the universe, decide?