Over the past few years Lawgistics have experienced an increased demand for their legal services. The company has steadily grown to become the Motor Trade's favourite law firm.
Lawgistics was set up by Managing Director, David Combes and Director of Legal Services, Dennis Chapman in 2001 to provide legal advice and guidance to the Motor Trade.
The two Directors took small offices in Huntingdon and employed a secretary and two sales representatives. As both David and Dennis were already recognised for their knowledge and expertise within the Motor Industry, it didn't take long to build a healthy client portfolio.
In 2004, Lawgistics moved to an office block on Alconbury Airfield, Cambridgeshire to accommodate new staff and the growing business.
As a result of the timing of Lawgistics warranty solution, Driver Options (an alternative solution to insurance warranties) the company experienced a significant business growth in 2005, signing 275 dealerships and selling over 50,000 warranty booklets that year.
Following this success, Lawgistics appointed Joel Combes (one of the original sales representatives) as Sales and Marketing Director. Joel introduced the use of a CRM database with integrated phone and email software. He then developed a Client Care Programme to ensure the company's future plans for expansion would not be to the detriment of existing clients.
During 2008, Lawgistics updated their company website, rebranded their legal Membership Packages and started to provide useful and informative FREE legal updates for the motor trade.
Lawgistics now have 22,000 subscribers to the Legal Updates, over 1000 clients and sell 100,000 warranty booklets a year.

Lawgistics are currently in the process of moving to larger offices as they plan to recruit a further two legal advisors in the next eight months. They are expecting to relocate early August 2014 and are looking forward to moving with the times…
Sales and Marketing Director, Joel Combes explains,
"We are very excited about moving offices. Our business thrives from existing clients recommending our services and as we take on more clients, we receive more recommendations. We are currently recruiting our sixth legal advisor and will be looking for a seventh within the next 8 months so we require more space.
We're staying on the airfield but leaving our shared offices to move into our very own building. The new offices are fitted with fibre broadband and a new telephone system that will help us continue to provide a quality service.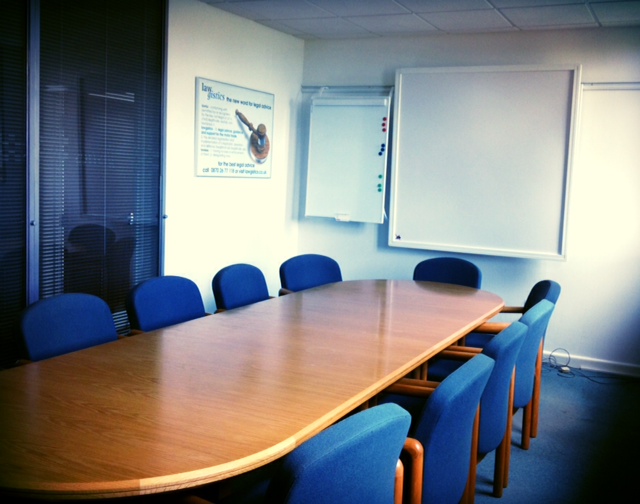 The new offices will provide staff with larger work stations and communal areas including a private board room and plenty of parking for visitors.
The fibre broadband also enables us to introduce our new online service 'Instant Chat with a Lawyer', which we are planning to launch for members in the New Year".