Birthdays are a proud moment for any parent, and we at Lawgistics are feeling proud as we approach HR Manager's first birthday.
We already have 300 users on board, from small independent garages using the smart software to produce their Health & Safety risk assessments to large dealer groups managing their Human Resources and Employment Law responsibilities. The reasons for using HR Manager are diverse and many.
The feedback and support has been overwhelming, leading to HR Manager being presented with two awards both of which relied on nominations and votes from its users. HR Manager has been recognised as Product Innovation of the Year at the prestigious Power Awards and crowned Best Used Car Product at the CarDealer magazine Used Car Dealer Awards.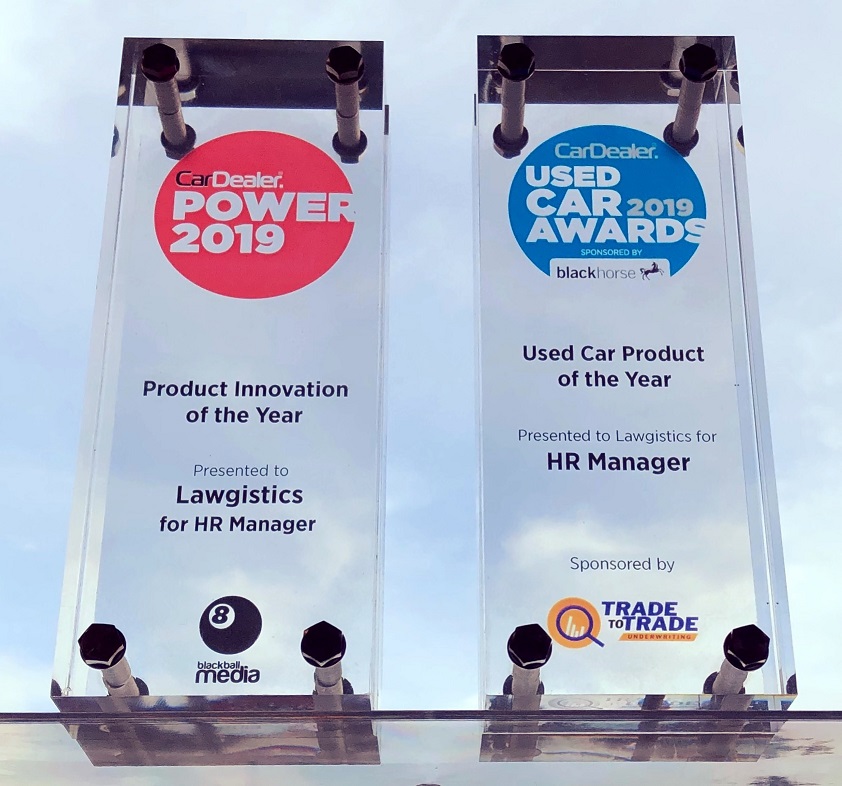 Receiving these awards in the infancy of this product was a huge pat on the back to all at Lawgistics who have worked tirelessly to make sure the portal meets the demands and needs of our Members. We are humbled by and grateful for all the support and votes of confidence in HR Manager and promise that we have a lot more planned in the coming year.
However, as we enter the New Year, we would like to announce the latest updates to HR Manager which we released on the 20th December as an early Christmas present to our existing users and another reason for anyone sitting on the fence to get on-board!
Building on our existing unique features we would like to introduce you to our new Snapshot, Who's off and Monthly Report views.
The Snapshot view will give you an instant insight into HR matters on a daily, weekly and monthly basis, bringing you closer to your team and alerting you to concerns as they happen.
The Who's off view highlights potentially difficult days and gives full details of the past and present so you can easily recognise patterns in absences. Providing you with realistic foresight of attendance.
And finally, the Monthly Report will also provide you with foresight, helping you understand patterns in behaviour between employees, departments and locations. Noting averages so you can spot discrepancies as they happen and address them immediately before they develop into long term issues.
The Monthly Report also provides you with a full break down of both HR and Health & Safety actions throughout the month, making it easy to analyse the results.
All of this is FREE to Lawgistics Small Business Members and Professional Members, who also receive access to our legal helpline and casework service. So if you are a Member and have not yet activated your HR Manager account, call 01480 455500 and select option 5 to get set up today.
Our objective is to make your job easier, the feedback from our 300 users and 2 awards in 12 months, confirms we are achieving that goal.
Thank you for your support. We look forward to developing HR Manager further in 2020 with your invaluable assistance.