Once again it is time for the Car Dealer magazine Power Awards. The Car Dealer Power Awards aim to find the best within our industry, be that a manufacturer, a particular product or a supplier who does that little bit more to help you, Car Dealer magazine wants to know.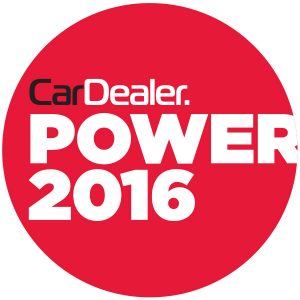 Your votes count and decide the winners on the night. We at Lawgistics were hugely proud and humbled to receive the Extra Mile award last year.
Winning this award meant so much to us because it showed that our members felt we went 'above and beyond' to help them. We also won a highly commended award for our Driver Options Warranty products proving that you can run your own warranty scheme. We would of course love to be in the running again this year but primarily we want to encourage as many people within the trade to take the survey.
However if you use our legal services or receive the legal updates, would you say we go that little bit further to help you? If so please vote for us in the Extra Mile category.
Also, if you use Lawgistics Driver Options and are happy with the product, vote for us in the Warranty Product category.
The survey will give a comprehensive overview of how manufacturers and suppliers perform. What they are good or not so good at, how helpful they are and whether they go that extra mile to help their clients and what the best products are on the market. Th