What's that? Can you hear it? The steady (and not quite so steady) throb of internal combustion engines, powering the eclectic mix of bangers preparing for this years Bangers for Ben adventure. Get ready Europe because here we come….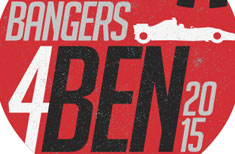 Only 25 sleeps until we are travelling through the highways and byways of our European neighbours.
I hope everyone is fully conversant with the local traffic regulations within the regions we shall be tearing….sorry passing serenely through.
We at Lawgistics would like to remind all our fellow travellers on this mission that breaking speed limits in France could lead to your apprehension by the Gendarmerie and unless you are willing to pay the unofficial road traffic penalty they request, (to subsidise their lunchtime wine bill) means you are subjected to a full body search by a disgruntled gendarme named Jean Pierre or Jacques.
We want your money, please give us whatever you can. The more you give, the faster we go and if we get nicked Joel will be getting the cavity search from Jacques.
You can donate online at https://www.justgiving.com/lawgistics/
or by text Text LAWG65 £5 to 70070

or whatever you wish to give.

Here comes the Law…HOO RAH!