Many of you know that this weekend is the annual CarDealer/BEN Bangers for BEN Rally. We, myself and my short boss Joel Combes, will be in attendance but we need your help. We've been told that if we don't reach our £1000 target we will not be allowed to attend next year.
BEN do great work supporting people in our in industry, and we at Lawgistics fully support them, but I want to talk to you about the real reason we need your support, The Judge and Lawjaw.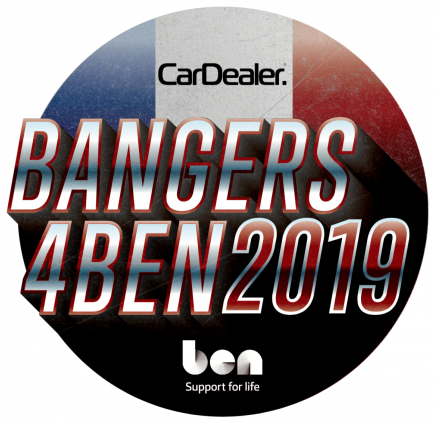 We have become a fixture on this rally and while some feel it's a jolly, it's all work, work, work. We spend all year dispensing legal advice, and dealing with problems not just from our members but from anyone who asks. We're like Batman and Robin without the weapons, or some have said Ant and Dec, but without the DUI conviction. Someone even said Nicole Ritchie and Paris Hilton.
Anyway, we really want to come back next year and do the rally again. So please help us, a few quid will go a long way to securing our position next year. If we've ever helped you, given you free advice, sent you some free compliance stationery, a discount off your membership fee or just a friendly chat….PLEASE DONATE, we need your support! Oh, and also you'll be doing BEN a solid of course.
We're watching, we have a list of everyone who receives these legal updates and we'll be checking…just saying.
Love
The Judge and LawJaw.
Watch the final episode of our Banger 4 Ben adventure and find out what car we will be traveling around France in – The Reveal
You can watch part two on YouTube here – The Purchase
You can watch part one on YouTube here – The Plan
If any of our #B4B19 videos made you smile or laugh please show your appreciation by making a small donation.
CLICK HERE to make a donation