I am proud to announce that HR Manager, our cloud-based compliance management software, has won Product Innovation of the Year Award at the Car Dealer Power Awards.
We always knew the product was a winner but to have it recognised by the people who voted for us, means so much.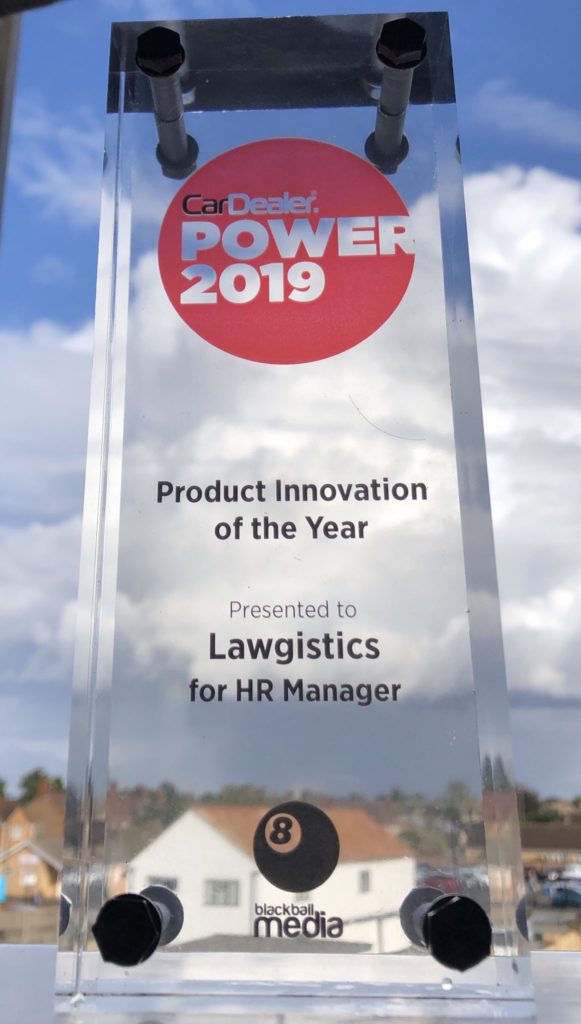 Having seen the endless hours late into the night, that Joel has put into this project to ensure it's right, I am both pleased and proud of him as much as I am with the product. Another legal solution for our members that from the outset have believed would be a game changer.
We thank everyone who voted for us and the kind words that were written by users of the software.
If you are not already enjoying the benefits of HR Manager, it is free to our Small Business and Professional Members so to find out more, or to start using the 'award winning' HR Manager, please contact us.
Lawgistics will continue to provide innovative products and solutions for our members and the motor trade.