The weekly rates of statutory maternity pay (SMP), statutory adoption pay (SAP), statutory paternity pay (SPP) and statutory shared parental pay (ShPP) will increase from £140.98 to £145.18. The earnings threshold will also be increasing.
The new pay rates will take effect from the 1 April 2018.
Statutory sick pay (SSP) will also increase for the employees who are absent from work due to sickness. From 6 April 2018, SSP will be payable at £92.05 a week, increase from £89.35 a week. In order to be eligible to receive these statutory payments, employees will have to earn the lower earnings limit (LEL) of £116 per week from 6 April.
2017-18 2018-19
Statutory Adoption Pay

Earnings threshold £113.00 £116.00
Standard Rate £140.98 £145.18
Statutory Maternity Pay

Earnings threshold £113.00 £116.00
Standard Rate £140.98 £145.18
Statutory Paternity Pay
Earnings threshold £113.00 £116.00
Standard Rate £140.98 £145.18
Statutory Shared Parental Pay
Earnings threshold £113.00 £116.00
Standard Rate £140.98 £145.18
Statutory Sick Pay

Earnings threshold £113.00 £116.00
Standard Rate £89.35 £92.05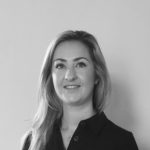 Roxanne Bradley
Legal Advisor